Stockholm, Sweden
Stockholm, the capital of Sweden, encompasses 14 islands and more than 50 bridges on an extensive Baltic Sea archipelago. The cobblestone streets and ochre-colored buildings of Gamla Stan (the old town) are home to the 13th-century Storkyrkan Cathedral, the Kungliga Slottet Royal Palace and the Nobel Museum, which focuses on the Nobel Prize. Ferries and sightseeing boats shuttle passengers between the islands.
Copenhagen
Stockholm, the capital of Sweden is a 3 hour drive from Gothenburg. Anton and Melissa spent 2 nights here in the summer of 2015. We rented bikes, had lunch on the water and saw the royal palace.
Major Attractions in Stockholm
Stockholm Canals and Coast
The whole city of Stockholm is built on small islands, and is therefore best enjoyed best from the water. If you take the boat further east from the city you will be able to see the beautiful archipelago.
Old Town (Gamla Stan)
Gamla stan, until 1980 officially Staden mellan broarna, is the old town of Stockholm, Sweden. Gamla stan consists primarily of the island Stadsholmen. The town dates back to the 13th century, and consists of medieval alleyways, cobbled streets, and archaic architecture.
Stockholm Palace
Stockholm Palace or The Royal Palace is the official residence and major royal palace of the Swedish King and Queen. Stockholm Palace is located on Stadsholmen, in Gamla stan in the capital, Stockholm.
Rosenborg Castle
Rosenborg Castle is a renaissance castle located in Copenhagen, Denmark. The castle was originally built as a country summerhouse in 1606 and is an example of Christian IV's many architectural projects.
Drottningholm Palace
The Drottningholm Palace is the private residence of the Swedish royal family. It is located in Drottningholm. Built on the island Lovön, it is one of Sweden's Royal Palaces. It was originally built in the late 16th century.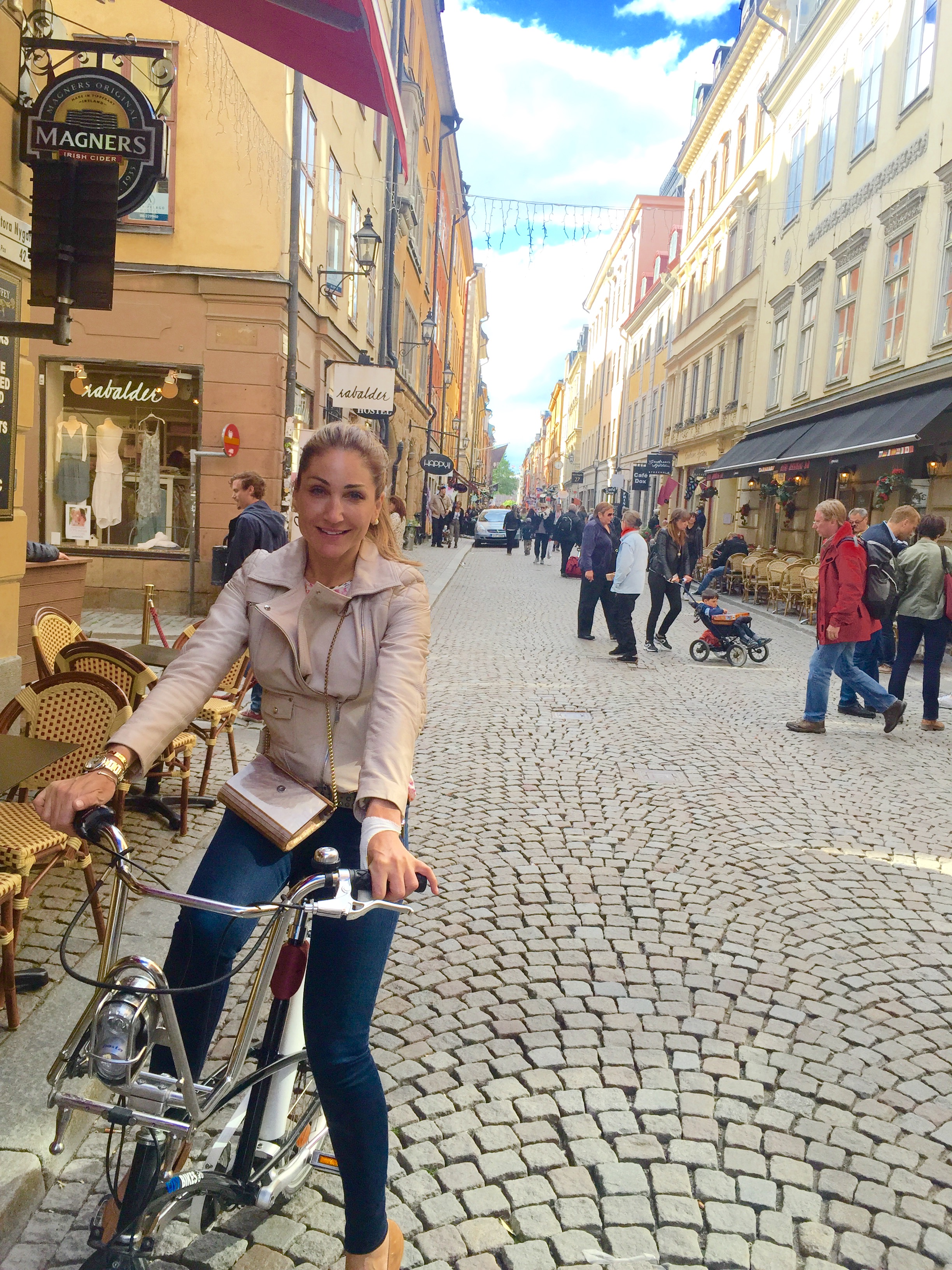 Old Town
Melissa in Old Town 2015. Stockholm is a very bike friendly city and easy yo get around without a car.
Hours Driving to Stockholm
Hours Driving to Oslo, Norway
Hours Driving to Copenhagen, Denmark